Laboratory of Cancer Prevention and Treatment
Publisher:高雪 Time2018-01-18 View:

24
Research in our laboratory is mainly focused on the antitumor effect of traditional Chinese medicine as well as the underlying mechanisms. In our lab we first screen and seletct those compouds that may target proteasme, which is one of the target of antitumor drugs, through in silico docking system, and the antitumor effect of those selected compounds will be verified through in vivi and in vitro experiments. We may also further explore their potential in clinical use of cancer prevention and therapy as well as the sensitization effects on chemo/radio therapy. Besides, we are also interested in the regulation of autophagy induced by proteasome inhibitors since it is one of the factors causing tolerance to proteasome inhibitor treatment in cancer cells.
Training program:We are in charge of undergraduate, graduate and PhD student courses including biochemistry, cell biology and molecular biology innovation course. We recruit graduate students major in cell biology and biochemistry/molecular biology and offer MS degree; PhD students and Post doc major in biomedicine engineering and offer DS degree.
Research interests:
• Natural chemopreventive agents
Cancer is one of the major diseases that endanders human health . Looking for effective anti-tumor drugs is the focus in cancer research.Our laboratory screened novel anti-tumor drugs targeting proteasomes from traditional Chinese medicine antitumor drugs by computer, and to study the mechanism of the anticancer effect in vivo and in vitro.
• Autophagy regulation via miRNAs
Aberrant autophagic activities involved in tumorigenesis, invasion, metastasis and drug resistance. were detected in many tumor. Our laboratory analysed the related genes expression bymicroarray, in vitro and in vivo experiments, and revealed the signaling pathways regulating tumor cellsautophagy. Furthermore we explored the relationship between autophagy and apoptosis in tumor cell.
• Sensitization of cancer cells to therapeutics
Chemotherapy is one of the effectivetherapeutics of cancer.However, chemotherapy agentskill tumor cells whilehave varying degrees oftoxicity and sideeffects on human body.Our laboratoryexplored naturaldrugs as achemosensitizer,so as to increase the sensitivity oftumorcells to chemotherapy,reduce the toxicity ofchemical agents. We also researchde the mechanisms of natural medicinesas a chemosensitizer.
• EMT
EMT refers to the phenomenon which epithelialcells transform to mesenchymal cells under physiological orpathological conditions.In recent years, there has been a growing awarenesses thatthere is close relationship between EMT andmalignant tumor. We focused on the effects andmechanisms of EMT involved in drug resistance, migration, metastasis and cancer stem cells.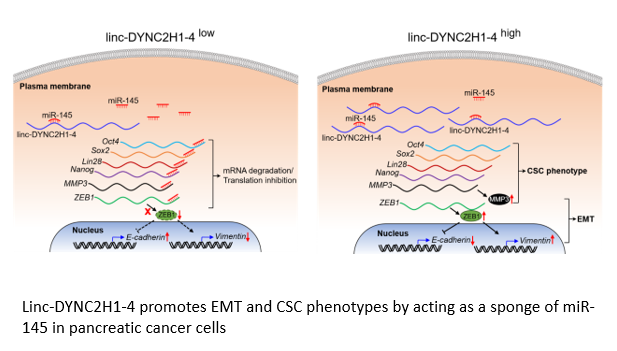 Current Publications:
Wang H, Guan F, Chen D, Dou QP*,Yang H*.An analysis of the safety profile of proteasome inhibitors for treating various cancers.Expert Opin Drug Saf. 2014 Aug;13(8):1043-54. doi: 10.1517/14740338.2014.939953. Epub 2014 Jul 9.

Nardon C, Schmitt SM,Yang H, Zuo J, Fregona D, Dou QP.Gold(III)-dithiocarbamato peptidomimetics in the forefront of the targeted anticancer therapy: preclinical studies against human breast neoplasia.PLoS One. 2014; 9(1):e84248. doi: 10.1371/journal.pone.0084248.

Yang H, Wang Y, Cheryan VT, Wu W, Cui CQ, Polin LA, Pass HI, Dou QP, Rishi AK, Wali A.Withaferin a inhibits the proteasome activity in mesothelioma in vitro and in vivo.PLoS One. 2012;7(8):e41214. Epub 2012 Aug 17.

Frezza M,Yang H, Dou QP. Modulation of the tumor cell death pathway by androgen receptor in response to cytotoxic stimuli.J Cell Physiol. 2011;226(11):2731-9.

Chen D, Wan SB,Yang H, Chan TH, Dou QP. EGCG , green tea polyphenols and their synthetic analogs and prodrugs for human cancer prevention and treatment.Adv Clin Chem2011;53:155-77.

Yang H*,Lanbis-Piwowar K, Chan TH, Dou QP*. Green tea polyphenols as proteasome inhibitors: implication in chmoprevetion.Curr Cancer Drug Targets2011 Mar;11(3):296-306.

Kanwar J, Mohammad I,Yang H, Huo C, Chan TH, Dou QP. Computational modeling of the potential interactions of the proteasome beta5 subunit and catechol-O-methyltransferase-resistant EGCG analogs.Int J Mol Med2010 Aug;26(2):209-15.

Yang H and Dou QP. Targeting Apoptosis Pathway with Natural Terpenoids: Implications for Treatment of Breast and Prostate Cancer.Current Drug Targets, 2010; 11(6):734-44.

Yang H, Liu J, Dou QP. Targeting tumor proteasome with traditional Chinese medicine.Curr Drug Discov Technol.2010 Mar 1;7(1):46-53.

Huo C#,Yang H#, Cui QC, Dou QP, Chan TH.Proteasome inhibition in human breast cancer cells with high catechol-O-methyltransferase activity by green tea polyphenol EGCG analogs.Bioorg Med Chem. 2010 Feb;18(3):1252-8. Epub 2009 Dec 16.

Wang Y, Rishi AK, Puliyappadamba VT, Sharma S,Yang H, Tarca A, Ping Dou Q, Lonardo F, Ruckdeschel JC, Pass HI, Wali A. Targeted proteasome inhibition by velcade induces apoptosis in human mesothelioma and breast cancer cell lines.Cancer Chemother Pharmacol. 2009, 66(3):455-66.

Yang H, Sun DK, Chen D, Cui QC, Gu YY, Jiang T, Chen W, Wan SB, Dou QP. Antitumor activity of novel fluoro-substituted (-)-epigallocatechin-3-gallate analogs.Cancer Lett. 2010, 292(1):48-53.

Huo C#,Yang H#,Cui QC, Dou QP, Chan TH.Proteasome inhibition in human breast cancer cells with high catechol-O-methyltransferase activity by green tea polyphenol EGCG analogs.Bioorg Med Chem.2009 Dec 16. [Epub ahead of print]

Yang H, Zonder JA, Dou QP. Clinical development of novel proteasome inhibitors for cancer treatment.Expert Opin Investig Drugs. 2009 Jul;18(7):957-71.

Huanjie Yang, Ping Zhou, Hongbiao Huang, Di Chen, Ningfang Ma, Cindy Qiuzhi Cui, Shouxing Shen, Weihua Dong, Xiaoyan Zhang, Wen Lian, Xuejun Wang, Q. Ping Dou and Jinbao Liu. Shikonin exerts antitumor activity via proteasome inhibition and cell death induction in vitro and in vivo.Int J Cancer 2009 May 15;124(10):2450-9. (Cover story).

Padhye S,Yang H, Jamadar A, Cui QC, Chavan D, Dominiak K, McKinney J, Banerjee S, Dou QP, Sarkar FH. New Difluoro Knoevenagel Condensates of Curcumin, Their Schiff Bases and Copper Complexes as Proteasome Inhibitors and Apoptosis Inducers in Cancer Cells.Pharm Res. 2009 Aug;26(8):1874-80.

Huanjie Yang, Shalini Murthy, Fazlul H. Sarkar, Shijie Sheng, G. Prem-Veer Reddyand Q. Ping Dou. Calpain-mediated androgen receptor breakdown in apoptotic prostate cancer cells.J Cell Physiol. 2008 Dec;217(3):569-76.

H. Yang, K. R. Landis-Piwowar, D. Chen, V. Milacic, Q. P. Dou.Natural compounds with proteasome inhibitory activity for cancer prevention and treatment.Curr Protein Pept Sci. 2008 Jun;9(3):227-39.

Lihua Li,Huanjie Yang, Di Chen, Cindy Cui and Q. Ping Dou.Disulfiram promotes the conversion of carcinogenic cadmium to a proteasome inhibitor with pro-apoptotic activity in human cancer cells.Toxicol Appl Pharmacol. 2008 Jun 1;229(2):206-214.

Huanjie Yang,Kristin Landis-Piwowar, Dayan Lu, Ying Yuan, Lihua Li, G. Prem-Veer Reddy, Xiao Yuan, Q. Ping Dou. Pristimerin induces apoptosis by targeting the proteasome in prostate cancer cells.J Cell Biochem. 2008 Jan 1;103(1):234-44.

Xiaohua Li, Di Chen, Shuping Yin, Yonghong Meng,Huanjie Yang, Kristin R. Landis-Piwowar, Yiwei Li, Fazlul H. Sarkar, G. Prem Veer Reddy, Q. Ping Dou, Shijie Sheng. p38 mitogen-activated protein kinase-dependent Maspin induction positively feeds back on proteasome inhibitor-mediated prostate tumor apoptosis.J Cell Physiol. 2007 Aug;212(2):298-306.

Huanjie Yang, Guoqing Shi, and Q. Ping Dou. The Tumor Proteasome Is a Primary Target for the Natural Anticancer Compound Withaferin A Isolated from "Indian Winter Cherry".Mol Pharmacol. 2007 Feb;71(2):426-37.

Di Chen, Qiuzhi Cindy Cui, Huanjie Yang, Raul A. Barrea, Fazlul H. Sarkar, Shijie Sheng, Bing Yan, G. Prem Veer Reddy and Q. Ping Dou. Clioquinol, a therapeutic agent for Alzheimer's Disease, has proteasome-inhibitory, androgen receptor suppressing, apoptosis-inducing and anti-tumor activities in human prostate cancer cells and xenografts.Cancer Res. 2007 Feb;15;67(4):1636-44.

Di Chen, Marina S. Chen, Qiuzhi Cindy Cui,Huanjie Yang,Q. Ping Dou. Structure-proteasome-inhibitory activity relationships of dietary flavonoids in human cancer cells.Front Biosci. 2007 Jan;12:1935-45.

Kristin Landis-Piwowar, Vesna Milacic, Di Chen,Huanjie Yang, Yufeng Zhao, Tak Hang Chan, Bing Yan and Q. Ping Dou. The proteasome as a potential target for novel anticancer drugs and chemosensitizers.Drug Resist Updat. 2006 Dec;9(6):263-73.

Di Chen, Qiuzhi Cindy Cui,Huanjie Yang, Q. Ping Dou. Disulfiram, a clinically used anti-alcoholism drug and copper-binding agent, induces apoptotic cell death in breast cancer cultures and xenografts via inhibition of the proteasome activity.Cancer Res. 2006 Nov;66(21):10425-33.

Huanjie Yang,Di Chen, Qiuzhi Cindy Cui, Xiao Yuan, Q. Ping Dou. Celastrol, a triterpene extracted from the Chinese "Thunder of God Vine," is a potent proteasome inhibitor and suppresses human prostate cancer growth in nude mice.Cancer Res. 2006 May;66(9): 4758-65. (Cover story)
Current Programs:
In silico screening of the novel proteasome inhibitors, supported by the innovation Research Project of Harbin (2012RFLXS011) (2012.01-2014.12)

AR inhibits autophagy induced by proteasome inhibitor via transactivation of miR-101, supported by the Natural Science Foundation of Heilongjiang Province, China(C201432) (2014.07.01-2017.07.01)

The mechanism on proteasome inhibitor-induced autophagy in human prostate cancer, sponsored by the Scientific Research Foundation for the Returned Overseas Chinese Scholars, State Education Ministry. (2014.01-2016.12)